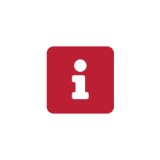 Study department
At the study department, they will help me handle all matters related to my studies (i.e. recognition of subjects, scholarships, fulfillment of study obligations, etc).
From 4 January 2021 until further notice, the FEM Study Department will operate only in the online mode. Students must resolve their study matters by e-mail with the relevant study officer.
Study department FEM can be found on the second floor of the FEM building E (entrance closer to the Rector's Office), in an orange decorated corridor.
Door numbers E214 to E234.
Study department information center
The infocenter is also available to me for basic counselling and the solution of some study matters (i.e. submission of study documents, obtaining a certificate of study, etc.). It is located on the ground floor of the FEM, building E (entrance closer to the Rector's Office building). I can recognize the vestibule just behind the entrance due to the big red spiral on the floor. To the right of the entrance is the FEM buffet.
The office hours of the information center are Monday - Thursday from 8:30 to 12:00 and from 13:00 do 15:00, and on Fridays from od 8:30 do 12:00.
Telephone number for the inforcenter: +420 22438 4345
Door number E110.
ATTENTION, during the summer and Christmas holidays and also during the exam period, the operating hours change!
I can find the current operating hours of the Study Department or the Infocenter on the website pef.czu.cz.
Konkrétní studijní záležitosti řeším přímo se svou studijní referentkou. Každá studijní referentka má na starosti jiný studijní program. Příslušnost studijních referentek k jednotlivým programům najdu na webových stránkách PEF.
Poznámka: Úřední hodiny referentek se mohou lišit vzhledem k mimořádným událostem (zápisy, promoce).