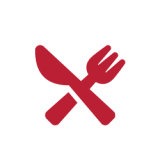 Restaurants and Buffets at the CZU campus
One of the first steps I will take as a new student will lead me to the school cafeteria which offers lunch and dinner. As a student I can also choose from a number of food facilities on the university campus.

Cafeteria
Thanks to the discount obtained via the student card, the university canteen is the cheapest catering facility on the campus. From Monday to Friday I can go for lunch from 11:15 to 14:15. I have a choice of several dishes.
There is also a SoDeli buffet on the ground floor of the cafeteria building, where they also make breakfast from 07:00 to 10:00 and also have a wide selection of dishes from scrambled eggs to croissant. At lunch time I can have a pretty decent pizza here.
In addition to the university cafeteria and buffet, there is a restaurant called Na Farmě on the ground floor of the cafeteria building, where, in addition to good cuisine, Jeník university beer is also served.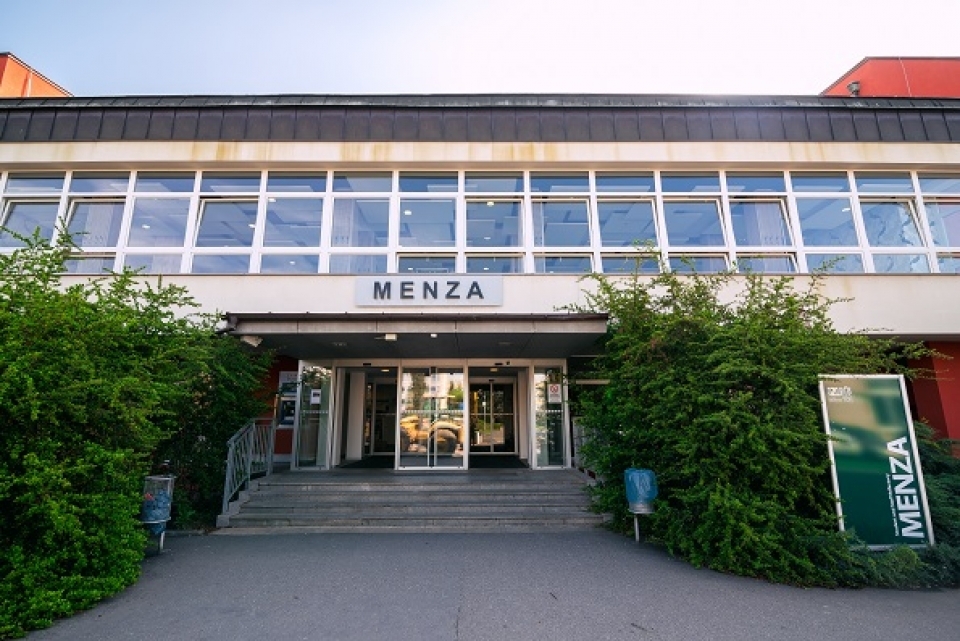 In most restaurants I can pay with my student card (using UEW/UEP). I can find the current list of establishments on the FoodPoint website.
After clicking on the individual catering facilities on the map, the opening hours will be displayed.
Other buffets and restaurants on the campus
FEM Cafeteria
I will find the FEM canteen on the 2nd floor of the vestibule of the CEMS atrium (building C) at FEM. Currently, I will find an offer from the company Very good food, which will surely interest lovers of healthy cuisine, good coffee and delicious desserts. I get gluten-free meals here, for vegetarians and vegans. Soup and three main courses are prepared daily. I can also order a specific meal in advance, so I am sure that it will not sell out before I can stop during the lunch break in the canteen. In addition to hot meals, it offers "Very good food" and first-class coffee from the barista and great savoury sweet desserts.
FEM Buffet
The buffet is located at the main entrance to building E of the Faculty of Business and Economics (in the lobby with a red spiral on the floor). I can buy homemade baguettes, toasted panini, hot dogs, packaged baguettes and toast, sweet and savoury pastries, and coffee and tea. Hot soup is also an offer.
FAFNR Buffet
The buffet at the Faculty of Agrobiology, Food and Natural Resources offers a very pleasant sitting, where I can treat myself to dessert, sandwiches, salads, toasted panini, coffee, tea or homemade baguette in several variants. A big plus of the buffet is also the offer of products from small producers, such as honest yogurt from the Ohaře Farm.
FES Buffet
The buffet at the Faculty of Environment Sciences offers mainly Czech cuisine, salads, meatloaf, hot dogs, baguettes, soups and dairy products. I can buy coffee and beer here.
FE Buffet
The buffet of the Faculty of Engineering offers mainly panini's, sweet and savoury pastries, baguettes, and toast.
SIC Cafe
On the first floor of the study information centre is a small cafe, I can get good coffee here, hot dogs, paninis, and desserts.
Restaurant Klub C
Every day, the chefs of Club C prepare a lunch menu, which consists of soup and four main dishes. I can pay here with a student card with activated UEW (UEP), cash, meal vouchers, and even a credit card. During the day, in addition to the lunch menu, it also offers food from the permanent menu. In the evening, I choose from a relatively wide menu, which offers everything from burgers, steaks, salads, appetizers, and beer.
Restaurant G
In Dormitory G, there is a pleasant restaurant with a large flatscreen on one front wall, and good classic cuisine awaits me at reasonable prices. I can make the payment with a student card with activated UEW (UEP), meal vouchers or in cash.
Butcher Shop by Rudolf
The Butcher is located on the way from the bus stop on the left hand side. I can get something to eat here quickly. The butcher shop also offers two soups and one main entree per day. They also have a standard selection of roasted chicken, meatloaf, hot dogs, or burgers.
A store with Artisanal University products
The store is open every weekday (opening hours). Offered assortment - rolls, buns, bread, cakes, peels, hams, salami, sausages, sausages, crackers, lard and many other products. Payment is possible in cash, payment card, e-ration card or student card.
A store with food on campus
I can find the shop at the entrance to the EFG dormitory. Here I can buy basic and necessary necessities such as food, drink, hygiene items and other necessities. I can pay by card, student card with activated UEW (UEP), meal vouchers or cash.