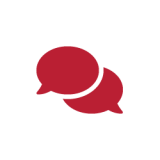 Complementary study
I can study in English at FEM or in other languages within select courses. I can get a teaching qualification for my field – pedagogical minimum.
Study in a foreign language
In addition to studying abroad under the Erasmus+ program or summer schools, for example, the Double Degree program or other non-European mobility can also be used. At FEM, I can also study some fields in English or broaden my horizons in a foreign language through Advanced Language Teaching.
Extended Language Teaching
Extended Language teaching (ELT) will allow me to study selective professional subjects in German or English from the 2nd year of bachelor's study. I will expand my language skills with professional vocabulary, raise my level to C1 and obtain an internationally recognized certificate.
Pedagogic minimum
I can obtain the pedagogical minimum, i.e. the teaching qualification, after completing the 3-year long bachelor's study program Teacher Training in Practical Teaching at the Institute of Education and Counseling of (IEC) CZU. The study is free and allows me to work as a qualified teacher of primary and secondary vocational schools.
More information about other pedagogic study programs can be found on the CZU ICE website.