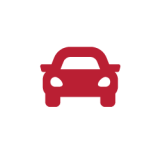 Carsharing
Carsharing is a service for students and staff of universities. This is a project, in which CZU in Prague participates in cooperation with the Czech Technical University, the University of Economics and ŠKODA AUTO DigiLab s.r.o with the support of ŠKODA AUTO and other partners.
How can I start using the carsharing service?
In order to be able to use the carsharing service I must be a student or staff member of a university and I have to own an ISIC or an ITIC card.
How does registration work?
Registration takes place via the online registration form on the website. I will need a valid ID, driver's license, and student identity card.
Mobile application Uniqway
Once I have registered and have an activated account, I will download the application to my phone Uniqway. I can download the application both on Android and IOS devices.
Link for Uniqway Android download
Link for Uniqway IOS download
How does the application work?
After logging into the application, I can see a map and the positions of available cars on it, which I can rent. As soon as I need to rent a car, I choose which one I want and then just select it through the app and book it. The first 15 minutes of the reservation is for free.
How do I get into the car?
To open the car for the first time, I need my student card (ISIC or ITIC), which I enclose to the reader behind the windshield of the car and with the help of the application I unlock the car. In case you need to lock or open the car, only the student card is needed. The last locking and returning of the car are done again using the application.
The car is started using the START/STOP button, I do not need to insert a key into the ignition.
What is Uniqway and what it has to offer I will find out on their website.